Sandwiches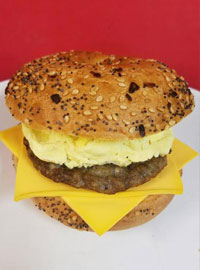 Hot Breakfast Sandwiches
$5.15
Served everyday on your choice of toasted croissant or bagel: Plain, Whole Wheat, Asiago Cheese, Jalapeno Cheese, Everything, Onion,Cinnamon Raisin or Blueberry.
Includes: egg, ham, bacon, sausage, or turkey with American or Swiss cheese.
Vegetarian options available! $6.95
Bagel toasted with cream cheese $2.95
Any additional add ons $1.50 each
Deli Sandwiches
$6.95
Ham, Turkey, Roast Beef, BLT or Tuna. All sandwiches come with lettuce, tomato, red onion; with your choice of American or Swiss Cheese on your choice of bread:
Multigrain, Croissant or a Cheese Kaiser Roll.
Comes with chips, fruit or a cookie.
Specialty Sandwiches
$8.45
*Chicken Mac Nut Pesto Sandwich on a toasted Kaiser Roll.
*Turkey Avocado Swiss on Multigrain.
*BBQ Chicken Sandwich.
Sandwiches come with chips, fruit or cookie.
*Sandwiches may be made on either a spinach or sun-dried tomato wrap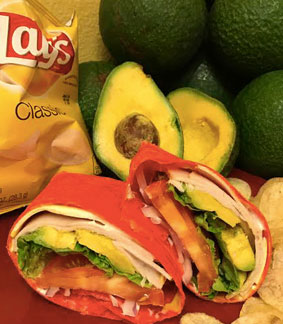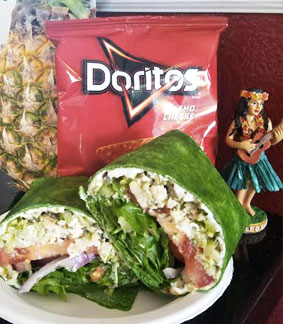 ...as well as a salad